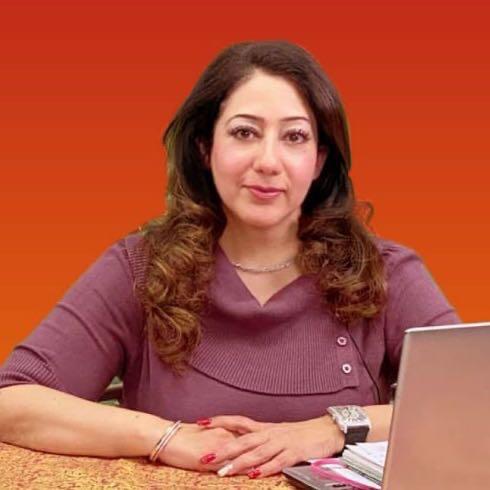 Gauri Sethi
Certified Advanced Pranic Healing Trainer
Gauri Sethi is a certified Pranic Healer, passionate in healing, mentoring and coaching people across the globe via a science called 'Pranic Healing' that is associated with the World Pranic Healing Center/Institute of inner studies, Philippines. Her mission is to spread spirituality to uplift society.
Over the past ten years, she has been practicing Pranic Healing and has offered related services such as physical and emotional healing as well as teaching the technique to new students. She also holds sessions on the esoteric teachings of Theosophy. She also has a YouTube channel and a strong presence on social media, Also, she has done TV and radio shows to spread the teachings to the masses. Apart from this, she has held many public talks up to an audience of 4000 people.
For the past 3 years, she has served as a Managing Trustee of the Delhi foundation organizing and strategizing the growth of Pranic Healing at corporates, schools, banks, NGOs, etc. She has held many workshops with Doctors integrating alternative healing with modern medicine. Currently, she is a Trustee of the Delhi, Haryana, Uttarakhand, Himachal and the Uttar Pradesh Pranic Healing foundations, and continues to serve further as a certified associate Pranic healer and an authorized Advance Pranic Healing trainer.
Gauri has conducted nationwide workshops in India, training and cultivating effective trainers and organizers in Pranic healing. She has also conducted spiritual retreats with more than 100 plus participants teaching them the nuances of Pranic healing, having group discussions, lectures, crystal healing and purification by fire and water. She has also helped the participants bond with games, music, and movies making the inward journey more fun.