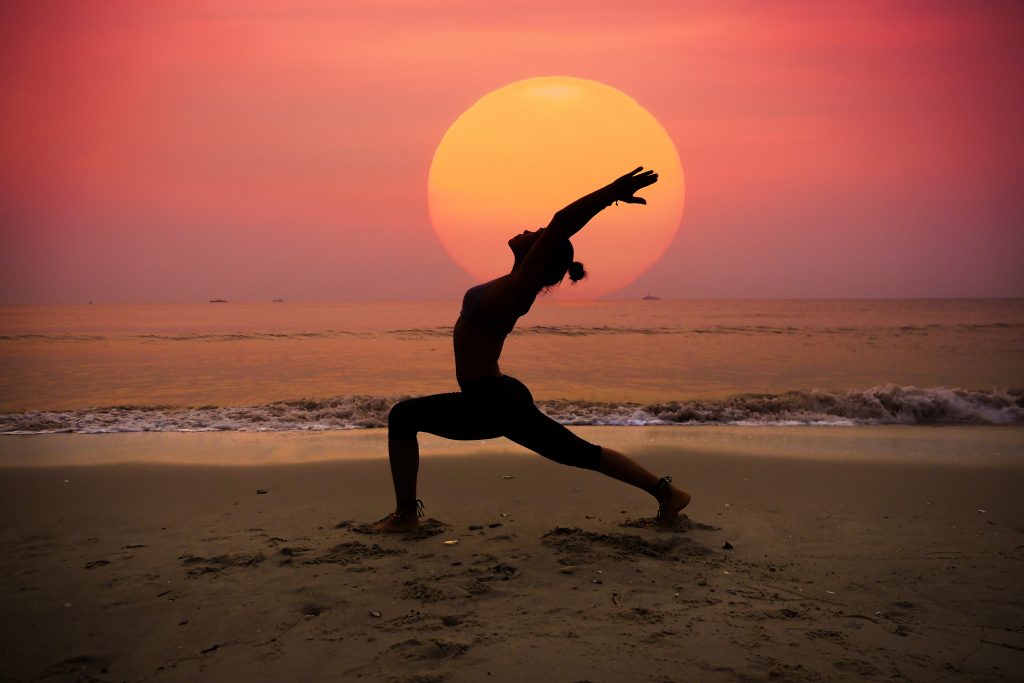 Benefits of Yoga
Yoga asanas offer unique advantages over other systems of exercise. The benefits of Yoga practices, asanas (postures) and pranayama (breathing exercises), is unquestionably an ideal method to preserve the health and longevity of our body without any harm, fatigue, or exhaustion.

As compared to other forms of exercise, simple yoga asanas and walking can be done at any age. Even people suffering from various diseases can practice yoga. Most of the other exercises like jogging, running, aerobics, and gymnastics are prohibited for them.
Yoga boosts the brainpower and lowers the risk of getting Alzheimer's (memory loss) disease, suggests a study from Western Reserve University. People, who ran, swam, skated, or practiced yoga, are less likely to be stricken by this mind-robbing disorder. Researchers have known for several years that our supply of brain cells inevitably dwindles as we age. But recent studies suggest that not only can we actually generate new brain cells over time but may also be able to accelerate the process. All we have to do is get moving.
Benefits of Yoga to the Respiratory System
In today's polluted world, it seems impossible to ensure a healthy respiratory system. However, yoga has provided the science of pranayama to purify, preserve, and heal the human body. Pranayama strengthens the inner vital energy at micro-cellular levels. The practice of pranayama maintains the cellular integrity of the respiratory passages. Yoga and pranayama tones up the cartilages of the trachea and smaller bronchi. Pranayama also improves resilience in our vocal cords. Yoga asanas, particularly backbends, benefits the esophagus and stomach. The practice of yoga increases Mobility and blood supply, tones up all physiological functions too.
Maintaining form, grace, and inner strength through yoga – Yoga asanas are unique because they recuperate the body. No cellular exhaustion occurs. Due to internal massage, the cells liberate their toxins more efficiently. Blood flow is increased with augmented oxygen delivery to the tissues. 
The Science of Yoga
The panoply of asanas in yoga is truly scientific. They have been so designed as to not only provide movement to various muscles of the body but also help rejuvenate a whole lot of dormant nerve cells as one works one's way through them. "Unlike other types of physical exercises, asanas can strengthen muscles without putting pressure on joints", says Cheryl Lambing, a California professor of family medicine. Yoga's deep breathing and meditation techniques can also relieve stress and depression caused by the chronic pain of arthritis.
How to Learn Yoga?
One can study Yoga Postures from any nearby centers. Almost all cities if India has yoga training schools. However, people find best schools in Rishikesh. "Your body is the temple of God, a kingdom of heaven within you". Maintain and look after the body properly.
Only healthy people can enjoy all the pleasures of the world. Also, a healthy mind can reside only in a healthy body. Asanas relax our entire physiological and psychological system, thus, completely rejuvenating the body and mind, and rewarding us with a long and healthy life.